2016 Mooneyes Yokohama Hot Rod Show "Best Cafe Racer" and "Jeff Deckers Pick" winner, Ask Motorcycles' "Kanna" is one of a kind Buell based Cafe Racer. Builder Rad Yamamoto gets featured on "Return of the Cafe Racer" Magazine.
"Kanna" = "No God"
Built on Buell XB, Ask Motorcycles recreates the short wheeled Buell into a future racer. All by basic metal shaping with auto and hand hammer.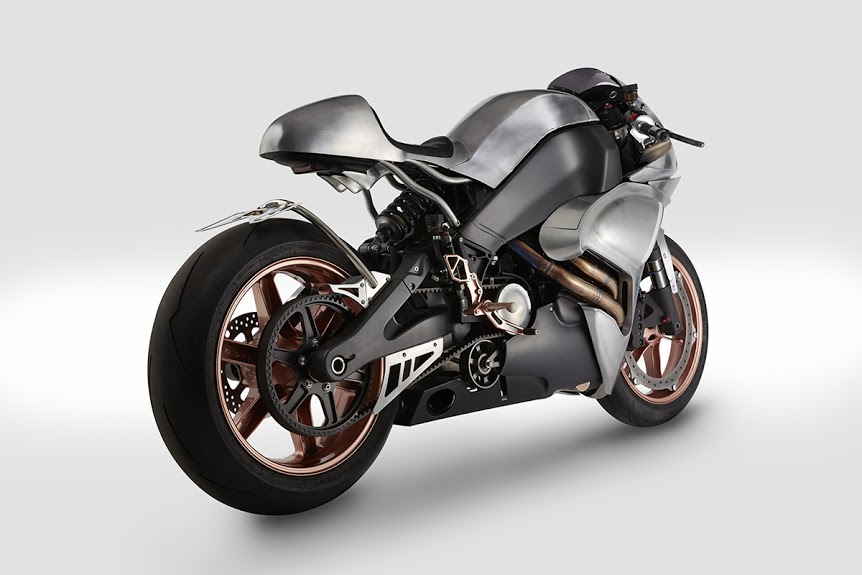 Custom points are, Nitron racing mono-shock in rear, brakes updated with Beringer, Aella rear foot pegs,
clip on handlebars, HONDA VFR400 oil cooler and custom made 2-into-2 stainless exhaust system.
To balance silver aluminium and black of the frame, Ask Motorcycles copper powder coated wheels and foot controls.
for full story and detailed interview click link below to the original article on "Return of the Cafe Racer"